Anti-heeling system
Anti-heeling system AKS-1 compensates heeling of vessel with loaded crane at sea or in port, rolling in open water and provides anti-ice heeling in artic zones.
We became the first Russian manufacturer of anti-heeling systems with 100% localized Russian software.
The system uses air blowers and reversible pumps as standard boosters (initiators of the movement of water between the side tanks).
AKS-1 works with marine cranes with lifting capacity up to 120 tons, response to heavy dynamic loads was improved.
Based on the tasks of your project, the engineers of MSC Group will perform all calculations and recommendations for application of the system.
Our system was highly appreciated by experts and customers while the history of its creation was widely covered in Russian media.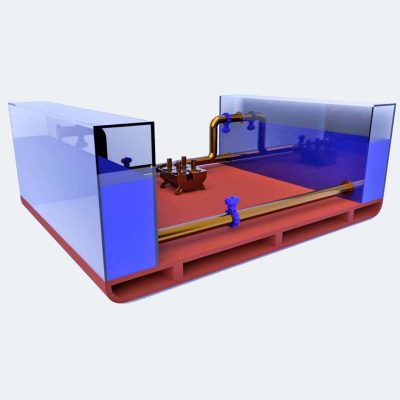 Need this device? Contact us:
sales@morsudsnab.ru
or just call us
+7 (812) 622-0324