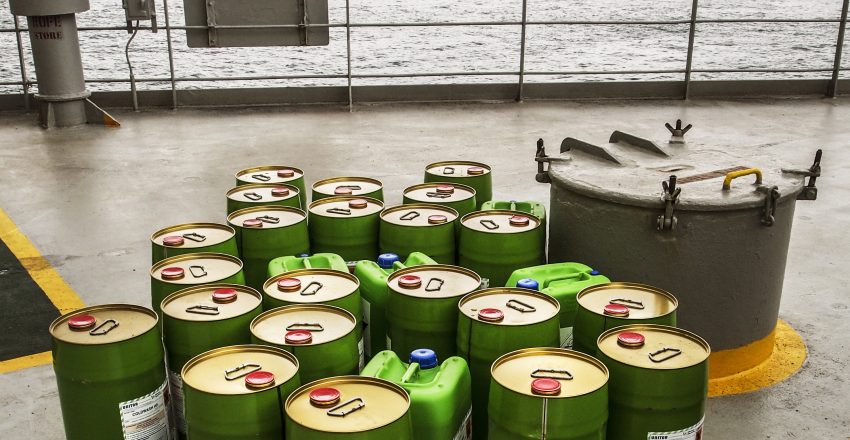 Since 1st January 2020, the International Maritime Organization (IMO) put a ban on using fuels with sulfur content above 0.5%. For most ship owners this means the need to switch to another fuel. The specialists from MSC Group toghether with Wilhelmsen experts told us what to pay special attention to and how to avoid additional costs when preparing for new regulations.
Timely planning and preparation for cleaning fuel tanks will help to avoid unwanted costs for ship owners, charterers and ship operators. "Tanks that previously contained fuel with a sulfur content of more than 0.5% should be completely cleaned before changing the fuel. We recommend gradual removal of sediments and sludge using special conditioning additives during operation," said Evgeniy Shokhin, Head of Marine Chemicals Department from MSC.
Poor cleaning of fuel tanks can lead to pollution of low-sulfur fuel, as well as significant technical problems in the ship's systems. "For example, mixing low-sulfur fuel with sludge, usually containing high concentrations of sulfur, may induce an increase in the total content of this element in the fuel. As a result, the bunker will no longer meet new standards, and the ship owner will have to spend on re-cleaning tanks", - the expert explained.
Low-sulfur fuel may be incompatible with residues of sludge and high-sulfur fuels, which will lead to an increase in the amount of sludge, clogged filters and fuel system.
In case of incomplete cleaning of tanks, there is also a risk of damage to the main and auxiliary power plants. According to Shokhin, sludge with a high content of abrasive particles gets into the engines when dissolved in low-sulfur fuel that can lead to serious damage to the units.
"We recommend starting preparations for the transition to fuel that meets the requirements in eight months before the Convention enters into force in order to ensure its effective and timely implementation. Cleaning the tanks themselves will take 4-6 months, based on the usual regularity of bunkering on board the vessel, and will not require shutdown vessel", - the specialist said.
MSC is the exclusive distributor of Wilhelmsen Ships Service in Russia. The WSS is one of the world's largest manufacturers and suppliers of special ship chemistry, additives and laboratories.
Related topics: Sudostroenie.info
Join us!
Subscribe to our newsletter and you will receive the most important news to your email address.
Still have questions? Contact us:
sales@morsudsnab.ru
or just call us
+7 (812) 622-0324