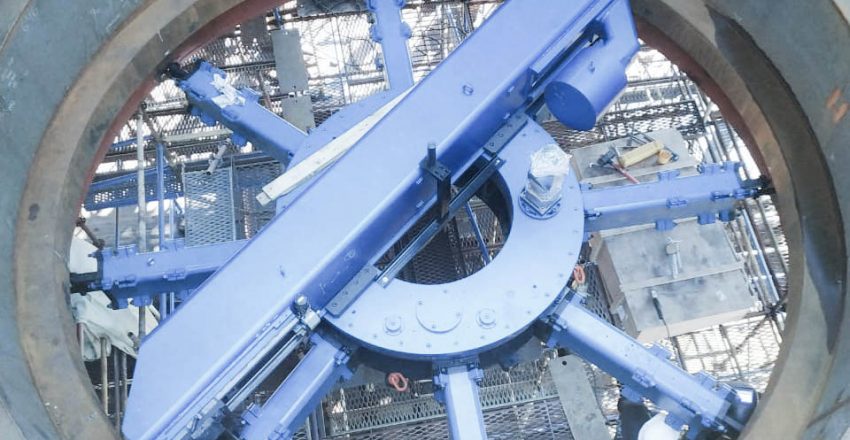 On August 4, the specialists of the Propulsion Equipment and Power Engineering Department of MSC Group began machining the foundations for the azimuth thruster of the ice-resistant self-propelled platform (IRSPP) named "North Pole" ("Severny Polyus"). This vessel was ordered by Russia's Federal Service for Hydrometeorology and Environmental Monitoring under the state programme on social and economic development of the Arctic zone. The IRSPP keel was laid April 10, 2019 at Admiralty Shipyards in Saint Petersburg.
The vessel will receive a special propulsion complex integrated by MSC Group engineers. The supply, which the company is engaged in, includes a three-speed gearbox, a countershaft, a mechanical drive of the azimuth thruster and the azimuth thruster itself with a fixed pitch propeller. The azimuth thruster is made by special order.
MSC Group has modern machines for foundations process. The capabilities of the lathe-milling machine allow processing the end surfaces of flanges with a diameter of 2400 to 6000 mm.
We can drill mounting holes up to 62 mm in diameter and metal thickness up to 200 mm.
MCC provides a full range of turnkey foundation ring processing services.
Join us!
Subscribe to our newsletter and you will receive the most important news to your email address.
Still have questions? Contact us:
sales@morsudsnab.ru
or just call us
+7 (812) 622-0324