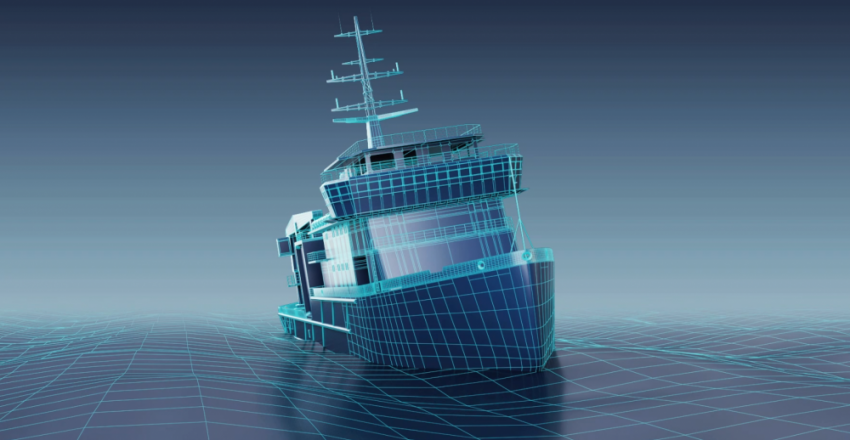 The MSC Group presented at the 15th Neva exhibition the "Equilibrium" complex, created on the basis of the first domestic anti-roll system. It integrates the functions of roll compensation, pneumatic flushing, cleaning and ballast water management. "Equilibrium" is intended for icebreakers and other vessels operating in high latitudes. Nikita Maximov, head of the MSC design department, told the Mil.Press TV crew about the purpose and features of the complex.
The complex was developed in the framework of proactive development work. Previously, the roll compensation, ballast and hull wash systems were traditionally separate from each other. "Equilibrium" brings them together, simplifying ship layout and design.
"The complex solves a number of tasks: roll compensation, automatic trim leveling, ballast water purification and facilitation of loading and unloading operations in the port, - said Maximov. – Thus, ships of smaller displacement will be able to handle loads of larger mass. In addition, "Equilibrium" solves a number of other problems. For example, the pneumatic flushing system of the hull allows the icebreaker to protect itself from icing while waiting for the vessel to be escorted. In addition, the friction of the vessel on the water is reduced. It helps to save fuel and improves driving performance"
The 15th International Exhibition and Conference on Civil Shipbuilding, Shipping, Port Activities, Ocean and Shelf Development "Neva" was held on September 17–20 at the St. Petersburg "Expoforum".
Join us!
Subscribe to our newsletter and you will receive the most important news to your email address.
Still have questions? Contact us:
sales@morsudsnab.ru
or just call us
+7 (812) 622-0324